Ignite Your SPARK — Build a Business You Love.
Your message / copy / communication must evoke an emotional response in order to connect, compel + sell. And that's exactly what I do. I write awesome copy for women like you who want a purpose-driven business that gives them the life they love.
And I teach you how to rock your marketing and avoid icky sales smack downs.
If you want copy that sells; and make marketing deliciously dreamy, fun + profitable I can help.
Hi, I'm Monika Mundell aka Nika. I'm the Communication Strategist + SPARK Coach for women entrepreneurs who want to build a profitable passion business that gives them the FREEDOM to live life on their terms. I'm also an international best-selling author. 
How I found my passion business.
Before I discovered my passion business + easy genius, I was a professional chef for 22 years. I started my business, because I wanted FREEDOM, and there was no way I could ever get that working for a boss.
I've started my biz 2004, and have changed lives as a word genie since 2007, helping hundreds of entrepreneurs SPARK a business they love to live the life they deserve + desire.
I want to show you how to find your SPARK!
I've designed my signature program, SPARK Coaching – a Project Completion Society to help women like you stop subscribing to procrastination + fear, and build a passion business that lights you up, is FUN to market… and effortlessly showcases your brilliance to a steady stream of dream clients… because when your ignite your SPARK, business becomes pure pleasure.
The good news for you is: hype is dead. In fact, when you work with me you'll discover that marketing is nothing to fear. I'll show you how to make it delicious, profitable + fun.
Good communication paves the road to your EPIC life.
You want an EPIC life, right?
If the answer is "HELL YES," I'm ready to support you + help you flick the LIGHT switch.
CLICK TO IGNITE YOUR SPARK & ENGAGE MORE DREAM CLIENTS
Funky facts about me…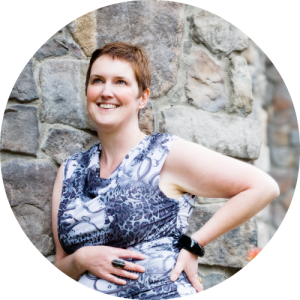 // I once co-hosted a radio show, in the Australian outback…
// I get a buzz from public speaking + have shared the stage with millionaires, leading Internet marketers, mentors, and inspired entrepreneurs…
// I have a passion for languages + speak English, German, Swiss German, Spanish (learning), Italian (un poco) + French (un peu)…
// I'm Swiss born + Aussie by choice. I've lived in Switzerland, Germany, the UK, and Australia, and travelled to Austria, Brunei, Liechtenstein, Monaco, Netherlands, Tunesia, Belgium, Vatican City, Scotland, Spain, Norway, Sweden, San Marino, Malaysia, Denmark, the Canary Islands, Italy, Portugal, Gibraltar, France, Finland, the US of A, Canada, Thailand, Hawaii, New Zealand, Sailed through the Federated States of Micronesia, Brunei, UAE, Vanuatu, Noumea, New Caledonia, Fiji, Papua New Guinea, Russia, Japan, Alaska, Colombia, St Marteen, Grand Turk, Grand Cayman, Puerto Rico, Honduras, Mexico, Panama, Peru, Ecuador, Chile, Argentina, Brazil, Malta and Croatia… as a location independent lifestyle nomad I'm always looking to explore this wonderful world of ours in even more depth, so as I visit new countries I will add them to this list.
If you'd like to see what hubby John and I are up to, check out his travel blog right here.
Effective communication moves people – emotionally!
MONIKA MUNDELL BIO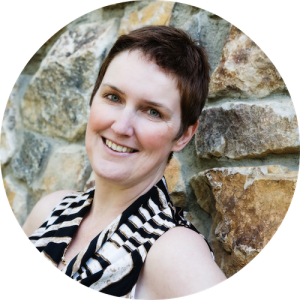 Monika Mundell is the go-to communication strategist, SPARK business coach, copywriter and workshop facilitator for women in business (+ conscious men). She's also an international best-selling author.
When it comes to helping clients accelerate their profit potential, she's the REAL deal. Monika has 10+ years of experience as a communication + marketing virtuoso — and has led life-changing writing workshops for entrepreneurs in Australia, Canada, and the US. Her clients have scored national media attention, 6-figure profits in as little as 4 weeks, paid speaking gigs — and sometimes, a freedom laptop lifestyle.
From travelling the world with her laptop business ( + husband) to facilitating writing + marketing workshops to groups of women entrepreneurs, Monika loves the challenge of mixing business with passion (+ fun). Her advice has been featured in newspapers, and magazines as well as leading online websites like She Takes on the World, When I Grow Up Coach, Dumb Little Man, Problogger, FreshBooks, Freelance Folder, Lifehack, Our Internet Secrets and StartCopywriting.
For more copywriting tips and advice go to MonikaMundell.com