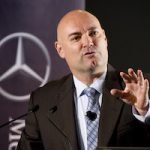 Best Money I Spent for My Business in a Long Time!
Nika, I just want to say you rock! Completing your 6-Hour VIP Day was the best money I spent for my business in a long time! As a coach and copywriter you offer incredible value for money. Your process caused me to get super focused and organised. We completed a brand-spanking new sales page and I got really clear on my target audience and program offer. It was such a smart move to do this intensive session just before I record the program modules. Thanks to the clarity I got from working with you I know without a doubt that my program will be even better now. Working with you is so easy. You're inspirational and I'm energised beyond what words can describe. World best-practice in creating kick arse copy that sizzles. Thank you. Ian Stephens, Speaker - Trainer - Author Enrich Training & Development - Australia, www.ianstephensspeaks.com.au
2017-09-28T02:48:55+00:00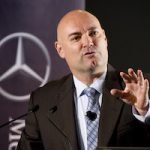 https://monikamundell.com/testimonials/best-money-spent-business-long-time/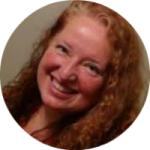 Results-Driven Sessions
Thank you for rocking my world Nika. I feel like I am actually understood in a way others don't seem to get about me.  I love the direction you offer during our coaching sessions; pulling me back into the action plan with specifics, rather than just looking at the big picture which tends to make me lose focus.  
What I LOVE about working with you is that you give clear directions. Other coaches I have worked with were way too vague and never really answered my questions in as much detail as you do.
You really know your soul craft and I can recommend you to any woman in business who is lost, needing direction and clarity around making their business more VISIBLE.
Susan Faber — http://highimpactresults.com/
2016-02-01T00:46:35+00:00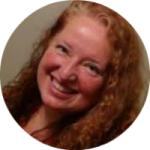 https://monikamundell.com/testimonials/results-driven-sessions/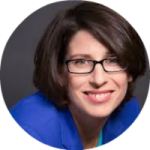 Game on!
Before my coaching session with you ended Nika I had a game plan of what I needed to do, and once I have a game plan… watch out! I loved that you checked in on parts of the game to see if I was going to have resistance to implementing any parts of the plan. And I'm so glad we set a follow up date, so I know it's not safe to slack off. 
You're a fabulous, intuitive business coach Nika, you have a great gift and I'm super excited we'll be working together for the longer term.
2016-01-23T19:47:12+00:00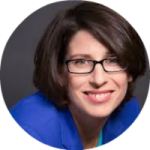 https://monikamundell.com/testimonials/game-on/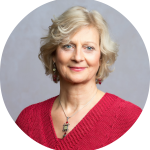 More sales, more fun!
"I've been a member of your program for the past 6 months. It has been a very stimulating, productive and fun experience. I feel understood in my business and love Monika's perspectives and tweaks, especially in all my writing. I've co-published a book, finished my website, published an article in a local magazine and am close to completion creating a webinar with all the emails and sales copy.
My sales have nearly doubled compared to last year, and I feel good about finally understanding more about marketing and being able to get it done myself! I've completed a number of things that sat on the back burner and have actually fun doing so! I love the group of women who are participating: lots of different flavors and all so supportive, talented and generous in offering their support to everyone in the group. It's a great program to finally get things rolling and done with a smile on your face!"
~ Amara Hamilton, www.amara.ca
2015-07-16T09:40:20+00:00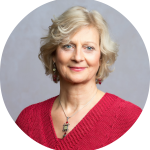 https://monikamundell.com/testimonials/more-sales-more-fun/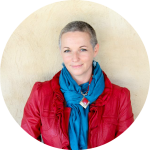 A catalyst for much greatness
"This program has changed my business and cash-flow beyond recognition! Monika's guidance has taken me from a monthly money struggle to a place where I confidently and consistently hit my income targets and have the determination to reach for the next big goal.
Where I previously had vague ideas and half-hearted ambitions I now have a website full of kick-ass copy and absolutely no hesitation in finding and serving a growing list of ideal clients (not to mention helping me reach International Best-Selling status as a co-author and editor!)  Monika's ability to tap into exactly where I'm at and provide me with a range of clear, structured action steps has been invaluable and has been the catalyst for much greatness."
~ Assisi Chant, Word Whisperer, resourceswithresonance.com
2015-07-16T09:35:49+00:00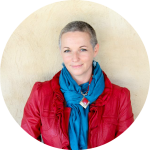 https://monikamundell.com/testimonials/a-catalyst-for-much-greatness/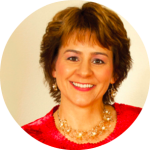 Thank you Nika
Thanks so much Nika for your time today.
You helped me understand how to have more impact with FB advertisements, to increase my list and business. You gave me so much value during our time together and I can really start to see the possibilities - excited.
Tami Guilland - http://tamigulland.com
2016-01-19T14:24:41+00:00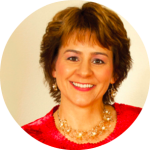 https://monikamundell.com/testimonials/thank-you-nika/

Fabulous mentoring
"I joined your program because I wanted to be part of a mentoring group with women entrepreneurs who would support each other, and also for the copywriting help.
The accountability and group support has been excellent. The Nika mentoring has been awesome.
Being one of the SPARKettes keeps me on track, and the support is invaluable. I have met some amazing women who have become friends and I am so grateful to Nika for coordinating and holding space for us to flower our businesses."
Julie Lewin, Founder of AreekeerA ™ Yoga, www.areekeera.com
2015-06-03T12:54:21+00:00

https://monikamundell.com/testimonials/fabulous-mentoring/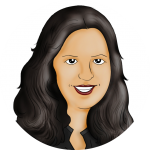 Over $12K in just 3 months!
"WOW what an amazing few months!!! I can't believe it that in only 3 short months I have been able to create a business that I LOVE!!! and also add over $12,000 in profits to my bank account.
It started with a vision which lead me to Monika's kick ass Unblah Me class. There the fantastic Monika made some tweaks to my copy and I was off!! So when I was given the opportunity to join the Project Completion Society, you bet I was front and centre with my credit card in hand.
Since day one Monika has openly shared what has worked for her, made profit-pulling critiques to my copy and been one of my biggest supporters. I know that I can bounce ideas off her and she will give me the no BS answer that I need to hear even if I don't want to. She has kept me on track and I love being one of her special SPARKettes — the courageous women in her coaching tribe!"
Amanda Robins aka Brainstorm, Kick Ass Marketing Idea Genie! www.SuperfyHQ.com
2015-06-03T12:57:19+00:00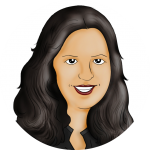 https://monikamundell.com/testimonials/over-12k-in-just-3-months/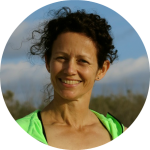 The buzz is so much fun!
I tell you I've gone from being a perfectionist stuck in analysis paralysis, to someone who just announces things without even planning where they're going. But the energy difference is amazing, like a buzzing excitement that makes it easy to get things done!
Radical change in tactics, thanks to your SPARKling group - NOTHING has given me such motivation and incentive to grow than the fabulous group of ladies and your inspirational guidance.
And I've had years of coaching, and enrolled in many online courses. Thank you from every cell of my being x
~ Clancy Lee Beck, Personal Trainer for Women Over 40, www.fithappyslim.com
2015-06-21T11:58:42+00:00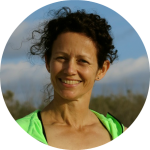 https://monikamundell.com/testimonials/the-buzz-is-so-much-fun/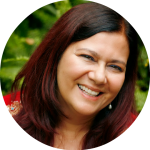 Already launched a retreat
"I love Monika's energy, enthusiasm and sparkle. I needed support to get my projects moving and perhaps accountability to move me forward. I also knew that Monika's special talents for holding a clear, creative space would be of immense benefit.
I've been part of this amazing community for just three months and already launched a retreat that has been a long time in the making, and have had an excellent response to this.
Monika is an amazing motivator, who adds so much fun to the side of your business that can often be a bore. She not only inspires fantastic ideas, she really helps with the nitty gritty of HOW to make those ideas work. That's often where we get stuck and put our projects on the back burner."
Belinda McDonald, Sacred Soul Alchemist, Healer, Writer, Channel & Mentor, www.hummingbirdhealing.com.au
2015-06-03T12:45:46+00:00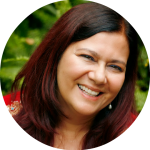 https://monikamundell.com/testimonials/lreadylaunchedretreat/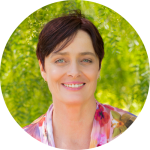 I love your program!
"I am loving this coaching program Nika. You are really positive and affirming and gentle when I need a little space to slump. The content you are offering is excellent, useful, practical and effective. And the way you've brought in the book project for us has been a great way to get me inspired about my own offerings and pull it into a more cohesive whole." Louise Geary, Facilitator of Sacred Feminine Connection, www.louisegeary.com
2015-06-03T12:37:46+00:00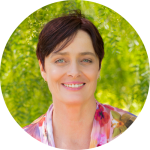 https://monikamundell.com/testimonials/i-love-your-program/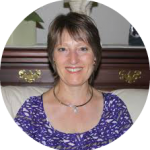 Invaluable coaching
Monika mentored me in doing the copywriting for my sales pages. I found the video breakdowns and her suggestions invaluable.
When it would have been easy for me to allow someone else to write them I realised at the end that only I could say what was needed to be said.
She guided me to saying what I wanted to say in a way that comes across powerful and easy to read. Even when I had to 'drop tools' for family reasons both she and the video were there for me to pick up quite some time later.
Cheryl Ueding, Soul Star Connections, www.soulstarconnections.com
2016-01-19T15:02:57+00:00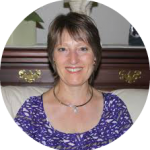 https://monikamundell.com/testimonials/invaluable-coaching/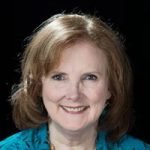 Monika Mundell is a fabulous fixer, in the best meaning of that word, as well as guide and mentor.  When I was at a loss for words, Nika, as she is known to her friends and clients, was there guiding me through my marketing message to fix it for my ideal client. 
She has not only helped me with the words but taught me a way of thinking that I know will impact my work for years to come. She makes me feel seen, heard and valued with each contact with her supportive fun-loving spirit. I highly recommend her to anyone.  River Benson, Owner/Producer of Portland Intuitive Fair, and Women's Professional Speaker.
"Thanks so much Monika for the fantastic writing you did for us recently. You got some brilliant results! We would wholeheartedly recommend you to anyone who is looking for great copy that actually works and gets readers interacting with your brand or website. Plus we love that you are so easy to work with. Looking forward to our next project together. Thanks again for all your hard work." Julie, Luxury Couple Portraits, Brisbane, Australia
"Monika, I want to express the exhilaration & peace your gorgeous copywriting service has gifted me with over the last 3 months. Not only has your copywriting significantly contributed to the recent growth in my online sales, it has also added tremendous value to the experiences my prospects have with my brand. With 13 years of copywriting experience under my belt, my most successful landing page conversions sat at 8%. You have more than doubled my previous results, consistently converting over 18.85% of all traffic, which translated into over $92K in sales in just 30 days!" Amber McLean
"Thank you Monika, for your coaching support with my project. Working with you has been amazing. I love the outcome, it flows and is totally congruent with who I am as a person. You're incredibly reliable and always got back to me within the agreed time. I look forward to more fun together soon. Lots of love." Diana Bonwick
"Working with you has been an absolute pleasure Monika. Before we collaborated I liked your style, but wasn't convinced that a stranger could extract my essence & my vision effectively in a short time. I was also unsure of the process and how 'it' was going to happen. But you totally proved me wrong. I cried when I read your copy draft. I saw my vision in writing – an amazing experience! Thank you so much. You're amazing." Natalie Kent, Sacred Business Coach
"I love Monika's copy! She's got this knack with words, that turns simple sentences into powerful weapons of mass seduction. She's truly a whiz with words, a great communicator, friendly, courteous, and oh-so skilled. Monika is in my eyes the best female copywriter in Australia, and that's why I go to her when I need copy that sings and sizzles." Trish Hammond, Founder of Plastic Surgery Hub
"What I loved the most about working briefly with Monika was her ability to add lightness & life to my copy, while keeping authentic to who I was. I was concerned that my clients wouldn't see me in the writing if someone helped me, but that was definitely not the case. Monika is a skillful artist that connects and hears who her clients are to bring out their best best wishes!" Sheridan Harvey, Naturopath & Nutritionist
"Monika is hands down one of the hottest professionals in the copywriting industry right now. She possesses a killer combination of speed, skills and intelligence. Her copy is engaging, creative and compelling. More importantly, Monika's copy gets prospects and buyers to move. I'm a big fan of her work. And if you're looking for a reliable, punctual and friendly copywriter who gets you results, then Monika is your gal." Mal Emery, Australia's Millionaire Maker
"I hired Monika to do a small copywriting project for me. After hearing everyone else singing her praise, I figured I had nothing to lose. Nika blew me away with the quality and emotional impact of her copy. She is a wonderfully gifted and true wordsmith who intuitively grasps what I was trying to communicate on my own (with so much struggle). Now I know first hand why everyone sings Nika's praises because I've joined her fan club too." Luanne Simmons, Chief Goddess
"Working with Monika was so much fun. She patiently crafted a wonderful letter for me to promote my product. Her copywriting skills are extraordinary, and her communication is always spot on. She's fun, extremely gifted and a pleasure to work with. I have no hesitation recommending Monika to anyone looking for quality copy." Wendy Reiner, Managing Director, Balense Skin Care
"Monika WOWed me from the first word! Now I know the true value of a great copywriter! Far out!!! She really got me. She gets double brownie points because I'm usually not your copy-loving gal. Her writing is entertaining, sassy, and compelling. I want to lock her in my office, throw away the key and make her my personal copywriting slave. She's THAT awesome. All round." Stephanie Warzecha, Visionary Strategist, Radical Shape-shifter
"I was referred to Monika Mundell by my mentor. Monika made me feel at ease right away and I felt confident to hire her. Her copy is electrifying engaging, superior sassy, and captivatingly creative. Monika has a knack to exceeded expectations, and possesses a killer combination of speed, skills and intelligence. If you want to leverage your business and use words to demonstrate your genius, then Monika is your woman." Jane Falke, Nutritionist, Yoga Teacher, Microscopist
"Monika Mundell is an expert persuasion strategist and writer. She made us a lot of money. We recommend her all over the place. What we love about Monika: she writes quickly, well, and gets fantastic results. She's a perfectionist who'll look after your business as if it's her own." Andrew & Daryl Grant, Event Organisers, Internet Marketing Mentors
"Monika is awesome! She got us a whopping 55% opt-in rate on a landing page and 31.5% conversion to sales on a sales letter. This is outstanding in the industry. We made tens of thousands of dollars thanks to her compelling writing skills." Sally Imeson, Nutritionist
"I am 100% satisfied after having hired Monika to write copy for my website — tickled pink, actually. She delivered high quality content in a timely manner, that was right on the mark with the brief I supplied. The vision for my brand was further clarified by her writing and Monika was supportive and flexible with regards to further revisions. She is a top-notch writer and a true professional. I would highly recommend her if you want the best." Davina Haisell, Shades of Crimson
"I've worked with Monika on a fairly large copywriting project and have been extremely impressed with her professional attitude, communication and commitment to achieving results. She is a skilled copywriter who took the time to understand our target market and get "inside the head" of the client. She went to great lengths, above and beyond the original scope of the contract. Her work achieved a 5% online conversion rate on the sales letter copy she wrote for me. She comes with my highest recommendations." Adam Gibson, Lifestyle Practitioner Academy
"I just received my Copy Critique from Monika Mundell and I'm blown away by the value I've received. She's absolutely defined the problems of my target market and given me the language I need to use to reach them. She's also given me great tips for my website by walking through the problems on video. I'm confident the changes I can now make to my marketing is really going to reach my clients and speak directly to what they want and need. I'm so excited to implement her advice. If your are lost in how to reach your potential customers and stuck on the language to use you must get one of Monica's copy critiques." Leigh Rorke-Ward
"I was referred to Monika by a friend of mine and am grateful for it. Working with Monika has been pain-free, easy and dare I say "fast." Monika turns out high quality work in superfast time. She truly is a gifted copywriter and business strategist. And she always communicates without delay (even on the weekend), giving me peace of mind. I'll be referring all my friends to doing business with Monika because I consider it a no brainer." Erika Ferenczi, Miami, USA, 
"I love your copy Monika. I'm amazed that you could pull it all together in such a short time. Thank you so much. Never in a million years would I have been able to come up with such fun copy. I felt as if I were a lot younger and full of energy just reading your copy.  I know that my own version would have been way stodgier!" Wendy Terriff, The Clarity Coach
"Monika is a prolific writer and an absolute professional. She took the extra steps of not only getting the work done on time but also to upload it into the blog. Plus she added a complementary image to go with each blog post. She is very well informed about marketing and able to write about a wide range of topics with ease. I really enjoy reading each piece from beginning to end, something I don't do that often. I will definitely use Monika's services again." Erica Njie, Internet Marketing Professional
"I was referred to Monika to get help with my sales letter. She's taken a rather complicated topic (for straight-out sales) and turned it into a heart-breaking, emotive story that connects my eBook with the core message. What I love about Monika is: she's a gifted writer, provides excellent service and offers strategic advice to help her clients get more from their investment." Anna Sternfeldt
"Monika, you nailed it! Wow! We have just completed a project with Monika and were so impressed with how easy she was to work with – nothing was ever too much trouble. Monika delved deep into our industry – carpet cleaning, researching our demographics, and used her copy writing skills to talk directly to our target market and absolutely nailed it! Monika always responded to our questions quickly and we are looking forward to working with her in the future. " Phil and Sophie Chamberlain, Clean Team, Townsville.
"You sure inspire many people Monika. Ya know by now I'm an old sappy fellow anyway but I'm sitting here in Starbucks with a green tea (as I do most days) I'm full time working for myself and gradually moving up the ladder and it was YOU who gave me the start. A baby is only as good as it's parents and a copywriter/entrepeneur is only as good as it's mentor. Luckily I had one of the best! xx" Laurence Amias, Copywriter, UK x
"Finding people you can trust is hard these days. Not just in your personal life, but business life too. But I can happily say, Monika is a highly talented, knowledgable and wonderful person who I gladly put my trust in. Her marketing knowledge and experience combined with her unique copywriting skills makes her a powerful asset to any business. If you're a business owner looking for someone you can trust to help improve the performance of your business, investing in her will be the best decision you'll ever make!" Joshua Zampech, GC, Australia