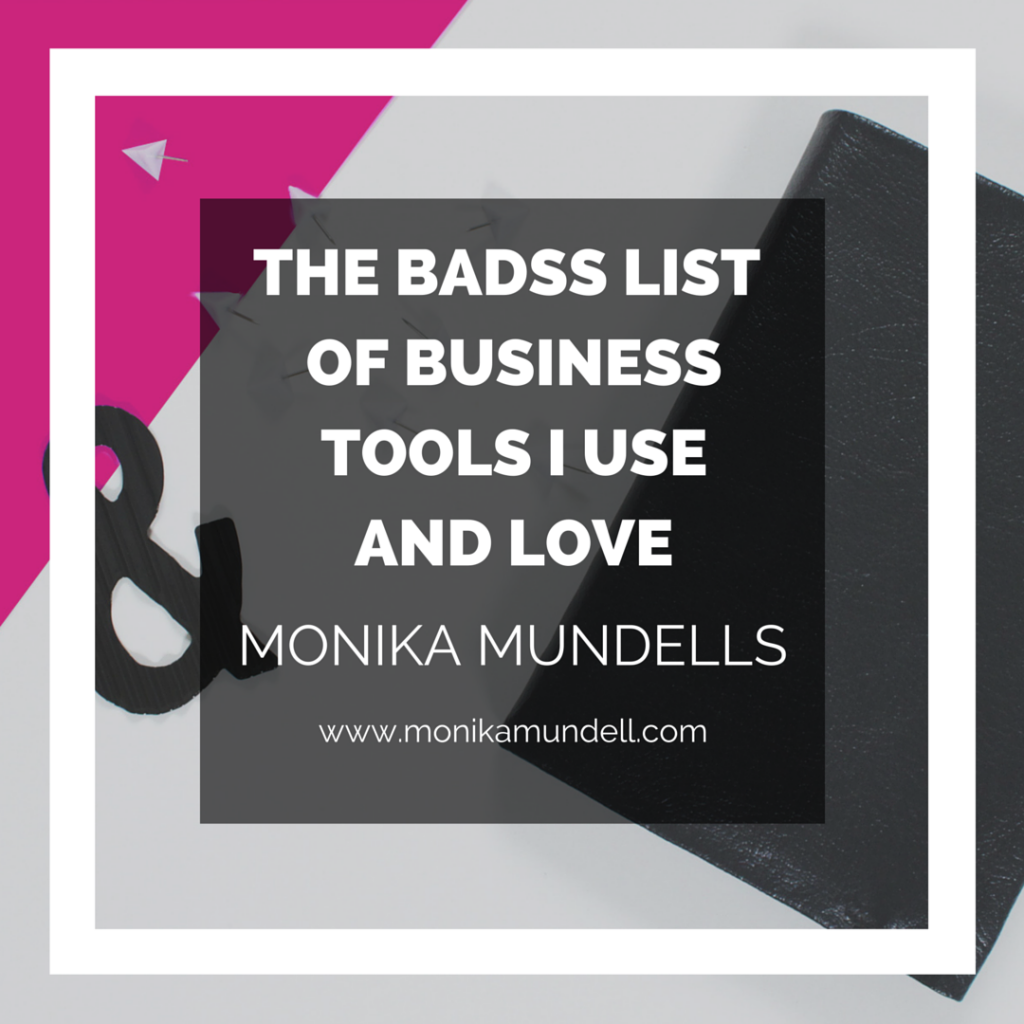 I've been in business since 2004 and I've lost count of all the tools I've used over the years to help me simplify some of my work.

But I've never… I mean NEVER been so excited as I am about our possibilities today. Today's marketer has access to a wealth of fabulous apps, plugins, systems and more to help us save time — many of them are FREE, so you're saving money too.

What's not to like about that?

From where I'm sitting, I will choose the free version over the paid version any day, IF (CAPITAL IF) the application does exactly what I need it to do.

Sometimes, however you will have to reach into your pockets and pull out that well thumbed credit card.

I have, for all the tools mentioned below and I'm pumped about paying for them because they work for me, even when I'm not.

Goodbye to overwhelm and HELLO to Lead gen made easier!

Leadpages.net — Clean, responsive and fast lead generation that gives me insights into the behaviour of my visitors. Oh yeah baby!

I have the $197 / year plan and it allows me to do everything I need for my business.

ConvertKit — My most epic email crush buddy EVER. Nuff said. I'm a newly converted fan, but GIRL do I already love what I see.

Plans start from $29 / month for up to 1,000 subscribers and then increase as your subscriber number increases.

That's right, unlike with other applications like Mailchimp and Aweber you only pay once for each subscriber with CK.

That in itself is a biggie, but that's not WHY I switched.

WordPress — You have business, you need website. That's all.

WebinarAlly — My latest webinar crush, because the rejoin live webinar feature will probably save my ass sooner or later when my Internet connection plays dirty.

And it only cost me $27 bucks. Aaaand I can have unlimited people on my live webinars. Need I say more?

ScreenFlow — The.Best.Screen.Recording.Software.Ever. Seriously though, I'm in loooove with this application. It works in Windows too in case you're still playing with those weird machines. Teehee…

Dropbox — They call it cloud storage. I call it piece of fucking mind.

Roboform — I'd be truly lost (+ probably hacked onto the Hack-a-ton top 10 victims chart) without this password manager.

Skype call recorder — Does exactly what it says.

Zippy Courses / Teachable — If you're selling courses, you need one of these. It will be one of the best investments you make this year.

I used to fart around with OptimizePress 2.0, for hours at a time to set up a new course. I spent exactly 4 hours the other night to move one of my existing courses into Teachable. I still need to go in there and update some of the info, but this platform has already saved me a ton of time. BOOM! 

Acuity Scheduling — Book strategy and client calls on autopilot. Sweet. 

This application even sends me text alerts when someone books calls with me. Definitely a bonus if you're out and about often.

Note: In the interest of full disclosure you need to know that some of the links here are affiliate links, which means that if you buy through my link, John and I will be able to afford an extra Mojito or two on our next cruise — but NOT the whole cruise ship.

Love saving money? Yeah me too.

Here are my favourite FREE business tools that I use daily.

Gmail — Because it allows me to read ALL my emails in the one convenient location on any device, no matter where I am.

YouTube — Because video is king, well… copy is still king but that's me being possessive. HAHA.

Apple Pages — Better than Word and free for Mac lovers like me.

Keynote — The best tool to make slides and snazzy playbooks. If you're interested in a free Playbook Playshop webinar training, comment below with a HELL YEAH.

Skype — Works well, unless I'm cruising. 🙂

Stripe — Fabulous payment processor that doesn't require you to jump through financial hoops before you get approved.

PayPal — A necessary evil!

Hotjar — Wanna stalk your stalkers? This is how you do it baby!

Wufoo / SurveyMonkey — If you offer free strategy calls you can use these tools to weed out tyre kickers.

Evernote — A handy-dandy web clipper and all-round note keeping tool.

That's it. This is My Badass List of Automation Tools I Use and Love.
Have I forgotten something? Drop me a line below if you feel I forgot to mention a life-saving business automation tool and I might include it here, with a special mention to you.

That's it for now. Thanks so much for sticking around and reading till the end. 

Go be great! Keep sparkling.

Love