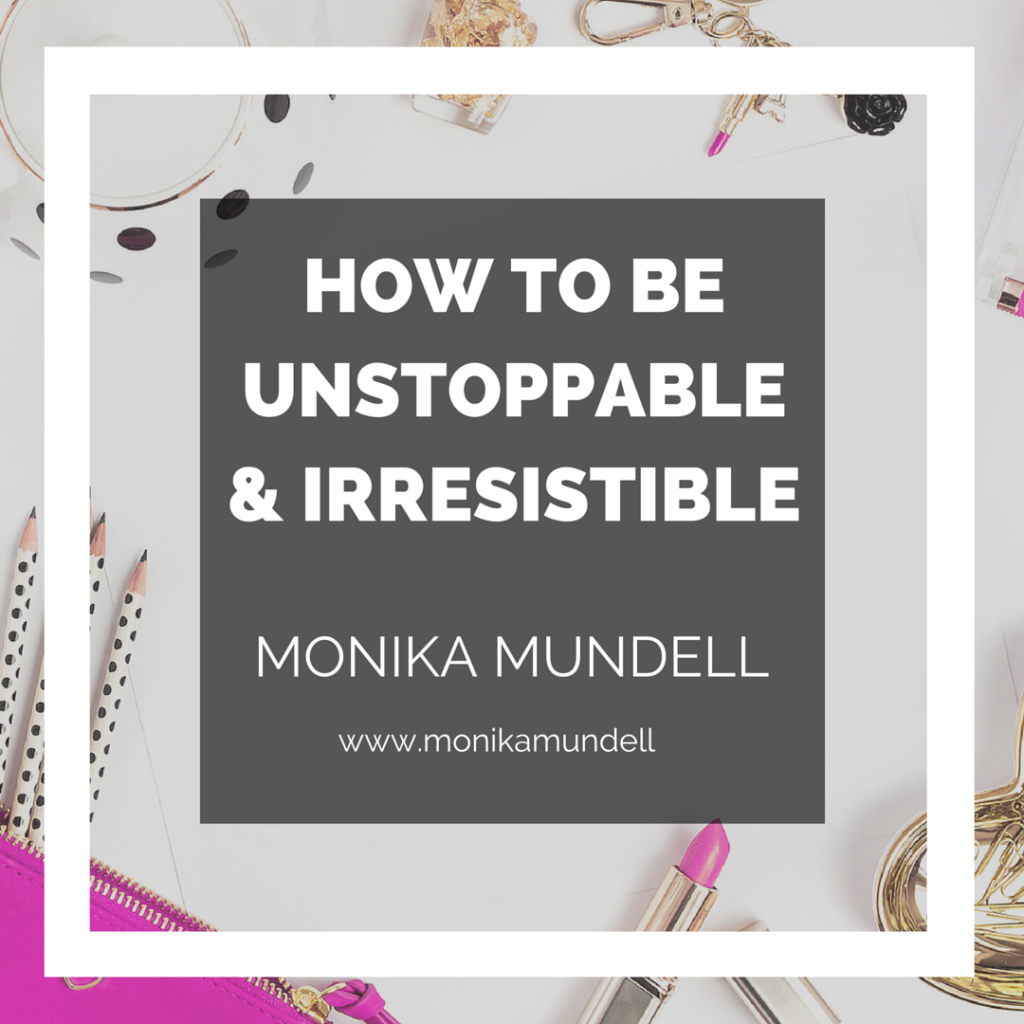 Ferdinand Foch said, "The most powerful weapon on earth is the human soul on fire."
He was SPOT ON.
A soul on fire is…
Irresistible.

Unstoppable.

Magnetic.

Lovable.
Your soul is… spiritual immortality. It's the driving force that powers YOU; your ambitions… and your dreams.
Without soul you're really just… a robot… a carbon copy of everyone else. And so…
The same is true for your business!
How to Be Unstoppable & Irresistible is a business that shines and SPARKles. And being the luminary you are, it makes perfect sense to want to ramp up the soul in your offerings.
The question is: how do you do that?
You can start by asking yourself the following questions…
When you think about your business, how do you FEEL?
Does it make you excited?

Does it give you hope?

Do you get inspired thinking about the possibilities?
Is it important for you to have a business with soul… a biz that inspires you to serve your tribe at the highest level… a biz that helps others to be MORE, and have a life they really want?
I believe the answer is "YES!"
I believe you started your business for two reasons:
1.) You had a vision/dream to contribute to a BETTER world.
2.) You want to make money to live life on your terms.
The problem: if the soul is missing from your biz you feel disconnected, uncertain, listless, frustrated, maybe even angry. And you do what we tend to do best when we get stuck… you procrastinate, to avoid the (emotional + spiritual) pain of dealing with the disconnection from soul.
The solution is… simple: remember who you really are!
Not sure who that person is? Click the image below to find out!

In the ambition for a better life we tend to forget what really matters, to us.
When you feel yourself drifting off course, remember your soul… remember your business soul.
What is it you came here to do?
Do THAT!
You need to honour your soul to be happy.
That means don't be a follower. Be a leader. Be the luminary who SPARKles her wisdom far and wide. Be of service. Be unapologetically YOU.
Your tribe doesn't want a carbon copy — your people want you, unfiltered!
Tell me, in the comments below, when do you feel unstoppable and irresistible?