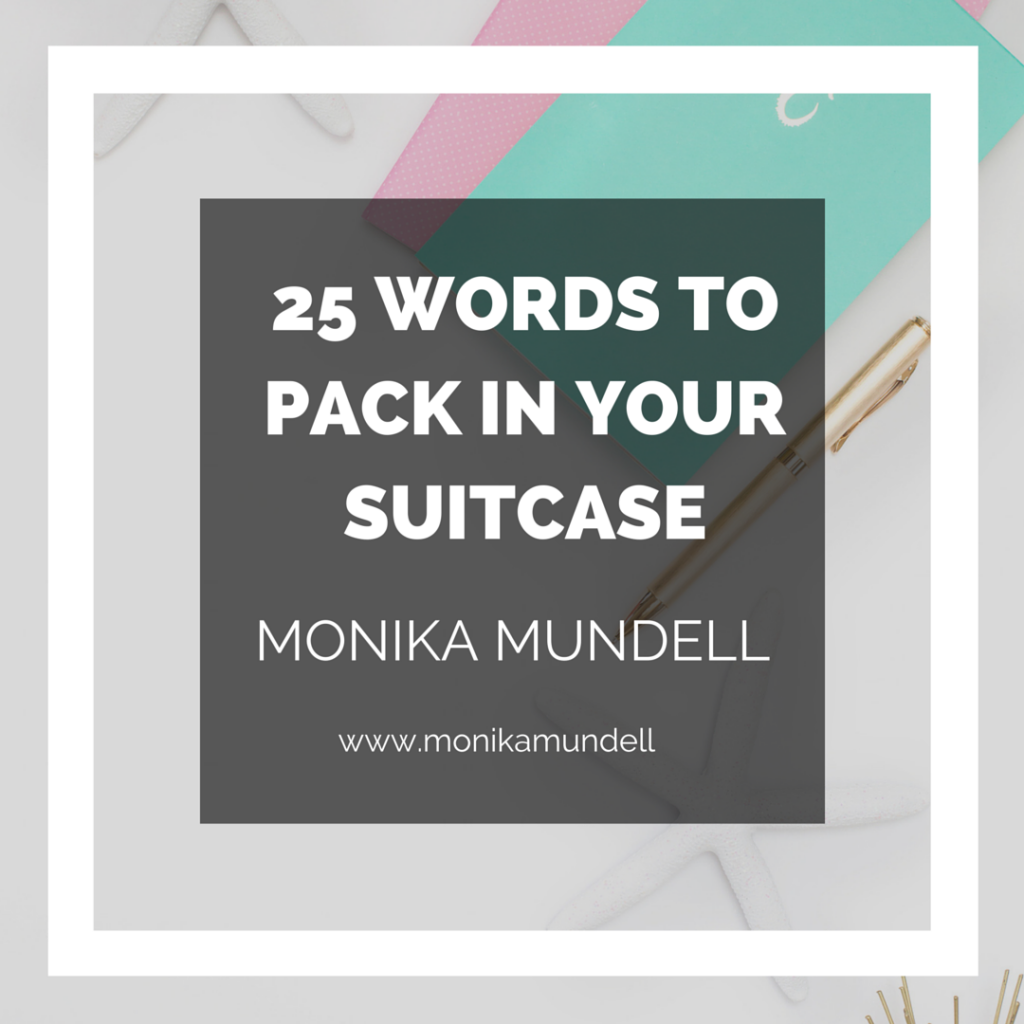 Stuck for words?
You've got the idea… you've agonised over the approach… and you've finally cleared some time in your schedule to sit down and write a love letter for your tribe – but – the words fail you.
You've assembled the research material, interviewed your dream clients, and you're keen to get this new baby of yours launched + SOLD.
But…
You're caught in a stupor, paralysed by overwhelm and… a feeling of helplessness.
You're stuck in a writing wormhole – not sure whether you should indulge your (growing) frustration, and throw the laptop out of the window OR take a deep breath and go for a walk, right after eating that piece of chocolate cake anyway.
If eating chocolate and smashing laptops helps you get your writing MOJO back, suit yourself and go right ahead.
And come back here… I'll be waiting for you with…
A business suitcase full of irresistible words!
You can take these words and pack them right into your copy, wherever they suit. Traditionally used for writing kick-ass headlines, these words will work for any sales promotion.
I trust you already know…
In sales + marketing, words matter. They help establish an important emotional connection between you + your dream clients (the people you REALLY want to work with).
If your copy fails to tap into the emotions of your tribe – those that touch a raw nerve – then your words will FAIL to sell.
You need all the help you can get to arm yourself with weapons of mass seduction. And the following 25 words definitely belong in your marketing suitcase.
Feel free to grab them now + sprinkle them into your copy. And…
Discover how these words can
help you enjoy breakthrough sales + engagement:
YOU

Secrets of

New

Now

Amazing

Facts You (should know)

Breakthrough

At last

Advice to

The truth of

Protect

Life

Here (is the answer to)

Discover (how you…)

Do you (makes these mistakes?)

Bargains

YES

Love

How to

How much?

How would you?

This

Only

Sale

FREE
These 25 words have travelled well, because they've been the not-so-secret weapons of copywriters for a long time. So the suitcase may be a little battered, but please don't underestimate the power of these words, because they've played a vital role in some of the most successful headlines of all times.
Now you can enjoy them for free.
Use them in your email subject lines. Use them in your blog titles. Use them in your sales copy. Use them for your in-store promotions.
[convertkit form=4853637]
Whatever you do, use them + tell me in the comments below whether you can spot any of these words on this page, and whether you've used them in your copy (consciously) in the past.
Feel like your business promotions + sales letters are boring, tired, ineffective or a tad icky?
Help is at hand. Save weeks (months even) of agonising over your writing. Put the fun back into your copy and enjoy faster, easier + more effective sales with my stellar copywriting service.